JJ's Cafe Malaysian Cuisine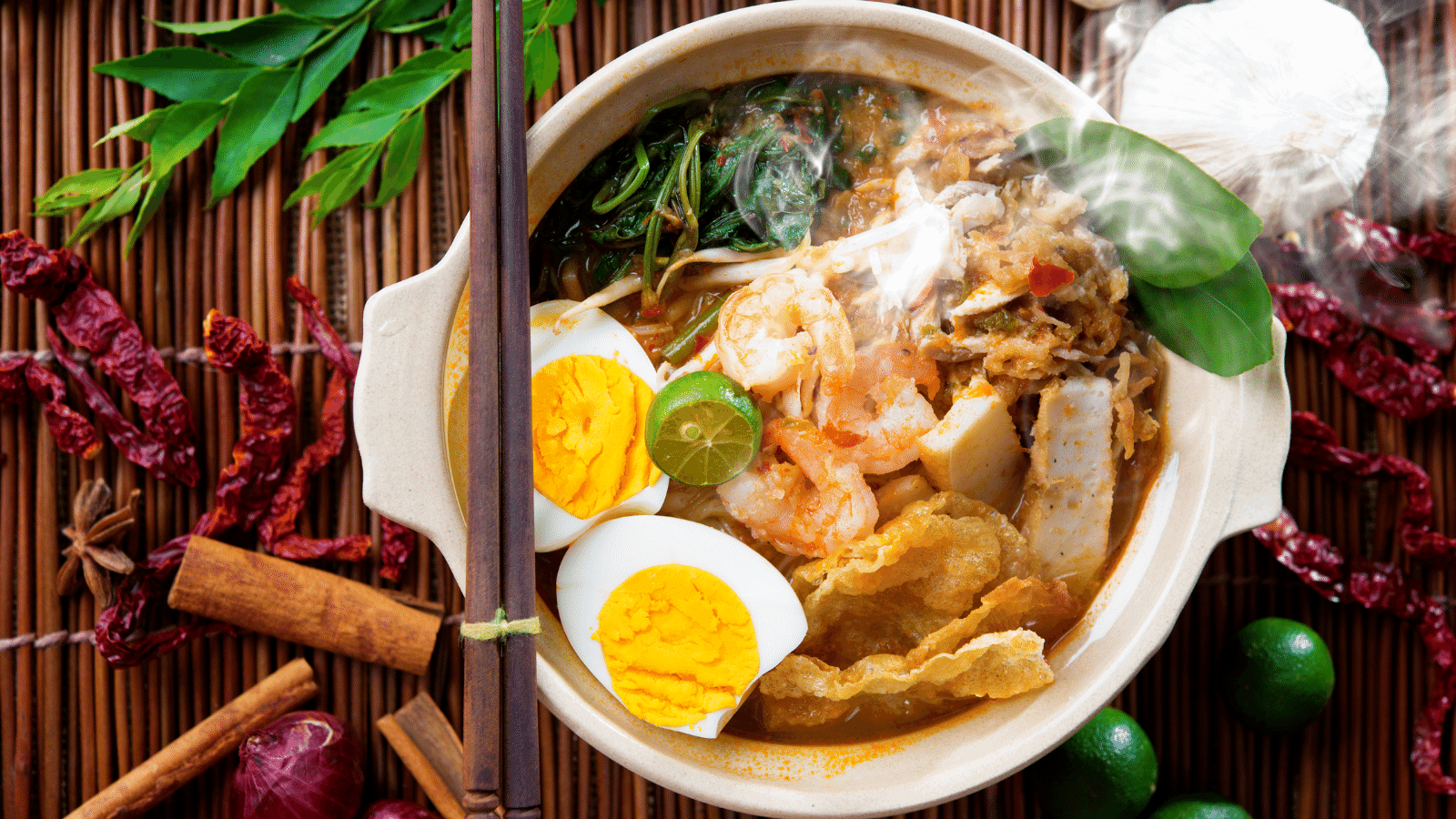 JJ's Cafe Malaysian Cuisine
Menu JJ's Cafe Malaysian Cuisine
JJ's Malaysian Cuisine is specifically designed to offer Ma food. If you love Malaysian food and you are looking for a restaurant to enhance your experience and to satisfy your cravings, you should visit us. We claim to offer the best Malaysian food because we understand Malaysian food and we know that it demands a specific culinary skill. We can assure that we will get the same feel and taste. Moreover, you will get both the traditional and contemporary Malaysian food. Once you visit us, you will keep visiting. We might love the unique preparation and wide varieties like most of our customers. They find us worth visiting. In our restaurant, you will find both the vegetarian and non-vegetarian food. You can expect a lot of varieties on the menu page. You will find Main Deals, Curry Dishes, South Indian Chetti Nad Dishes, Noodle Varieties, Others/A La Carte, Additional Items, Thai, Beverages, English dishes, Vermicelli Dishes, Beverages, Thai, Biryani Specials, Set Dinners, Nasi Gorend/Fried Rice Dishes, and Rice Items. From the above list, you might have realized that you will have many of your favourite food options. But these are the name of the categories. There will be a plenty of dishes in all categories mentioned above. For example, there will be Hainanese Chicken Rice, Chicken Curry Rice, Naci Lemak, Egg Curry Rice, Fish Curry Rice, and few other options in the main deals. You will have Chicken Biryani, Lamb Biryani, Egg Biryani. Mushroom biryani, Fish Biryani, Vegetable Biryani, and King Prawn Biryani in Biryani category. You can visit the menu page to know about the available food in all categories. You will certainly appreciate the varieties.
About JJ's Cafe Malaysian Cuisine
JJ's Malaysian Cuisine is popular for Malaysian food. We offer different types of Malaysian food and try to satisfy each and every customer. Our customers appreciate us for our dedication, friendly service, timely delivery, and cooperative staff. Moreover, we try to create a convenient option for our customers. We are available online. You can visit our website or download our app. Our app will be available in the apps of the Google Store or App Store. The downloading will take a few minutes only. After downloading the app, you can visit the menu page to place the order. Your food will be delivered to your doorstep. We offer both takeaway and delivery service. For the takeaway service, you need to visit our restaurant. We will ensure that your order will be prepared at the earliest. Our friendly staff will be there to offer any required help.
Restaurant location JJ's Cafe Malaysian Cuisine
Are you interested in Biryani? Do you want your curries and rice to be delivered to your doorstep? Do you want to surprise your Malaysian friends? Are you planning a party? What are you waiting for? You can visit us for all these. You are able to meet your demands and to satisfy your cravings. We are located in your surroundings. You will find us at 16 Heaton Road, Newcastle, NE6 1SD. You can visit our website or restaurant. We will appreciate your visit and valuable feedback. We hope that you will love the preparation.